SmartKids.School fun Online Learning for Kids
SmartKids.School fun Online Learning. How inspiring to stimulate learning with fun? Through the challenges of our current time, children have to face many difficulties in their educational and personal life. Therefore it is essential to equip them with the necessary tools to face them independently. Our courses are based on playful inquiry and innovation methods that serve as vehicles for elaborate problem-solving, improv theatre, role-play exercises, low fidelity prototyping, simulations of work-related contexts, and gamification. We utilize an array of serious play methods to deal with complex problems using liberating structures and strategic play.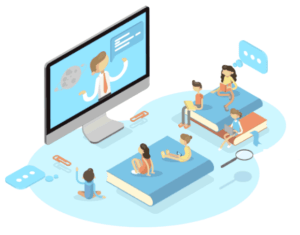 Online Learning with full support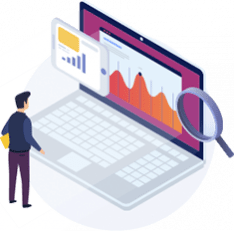 Statistics and point system Gamification
Limitless online learning, more possibilities
Online courses open the opportunity for learning to almost anyone, regardless of their scheduling commitments. Being in a playful mode (engaging in active processes and applying a playful, open mindset) can foster creativity and innovation. It emphasizes possibilities, inquiry-based learning, freedom, and process approach versus outcome or just result-driven, the journey is as important as the destination, self-consciousness, responsibility, and autonomy. Our primary focus is in Education (Teachers/Parents/Kids), where gamification and serious play methods boost engagement, problem-solving, effective communication, creativity, innovation, entrepreneurship, general management practices, and its benefits in numerous scientific fields.

Courses
Why Choose our online learning courses
Traditionally, being intelligent has been viewed as having all the answers. When it comes to being innovative and forward-thinking, it turns out that being able to ask the right questions is a highly valuable skill. We have to solve problems. We have to deal with change, uncertainty and questioning is the tool or one of the primary means that let you do that.
Furthermore, research indicates that adapting to change by being versatile, gritty, and resilient is a prime skill for successful people. Our breakthrough in online social education methods, supported by the e-learning platform will provide a unique learning experience for our kids. Such an approach enables hybrid learning, through structured and instructional-driven e-learning courses, accompanied by social learning among peers, and learner-focused materials researched and developed by the learners themselves.
The courseware is reinforced with group social activities to promote collaboration, clarity, and agility while leveraging the latest collaborative technology on the web. Relying on technology and agile teaching and facilitation methods we aim to break language barriers, empower the kids to innovate, and inspire them to wander outside the rigid walls of conventional schooling. Their network of people will expand globally, through the internet, streaming lessons, and live video conferencing. Our social network provides vetting criteria for the people interacting with your kids, most teachers have their kids on the same platform. Furthermore, our partners are trustworthy and focused on advancing learning opportunities online.
Ease and convenience: Learning materials directly in the course or lesson, with a friendly and handy interface
Connect and learn together: Student area and community where share thoughts and ideas, increase connection, get help with the studies, have a good chat or get advice
Inquire, wonder and solve problems: Quizzes and lesson Test
Gamification of learning: Collect points, earn badges, and have feedback on your performance through the leader's board. Check your status and results after finishing the course on the Course Summary Page.